Bee Improvement Hierarchy
Click each step to find out more.
Do not buy in bees or queens from outside the British Isles, but may buy within British Isles
Importing bees or queens risks introducing pests and diseases, such as small hive beetle (already present in Italy) and exotic viruses; importing sub-species that have evolved to live in different countries hinders the natural selection of bees that are best suited to our climate and can cause immense damage to bee improvement programmes of neighbouring beekeepers.
Do not buy-in or rear deliberate crosses of sub-species; only buy from breeders who have not imported for years
Your drones will mate with the virgin queens of neighbouring beekeepers, and their drones with your queens; if you introduce a hybrid queen or a sub-species different to the existing local bees you will find later generations are unpredictable and may display bad temper.
Only obtain queens from beekeepers (within the British Isles) who select for native features; buy as local as possible, or raise your own queens
By selecting for native features, breeders will be working with nature and their stock will be far more likely to thrive in our climate; offspring will be more predictable when using bees that dominate the locality; replace proportion of your least desirable queens each year.
Breed from stock that has been selected for Amm characteristics, culling non-native features; from own stock or by working as part of a local group
If you want to have bees that thrive in our climate, survive our winters, do not need excessive feeding and have evolved resistance to local strains of disease and pathogens, then you need to work with nature and with the characteristics that have been successful over thousands of years.
Breed from pure Amm stock validated by DNA test, with no non-native features; from own stock or local group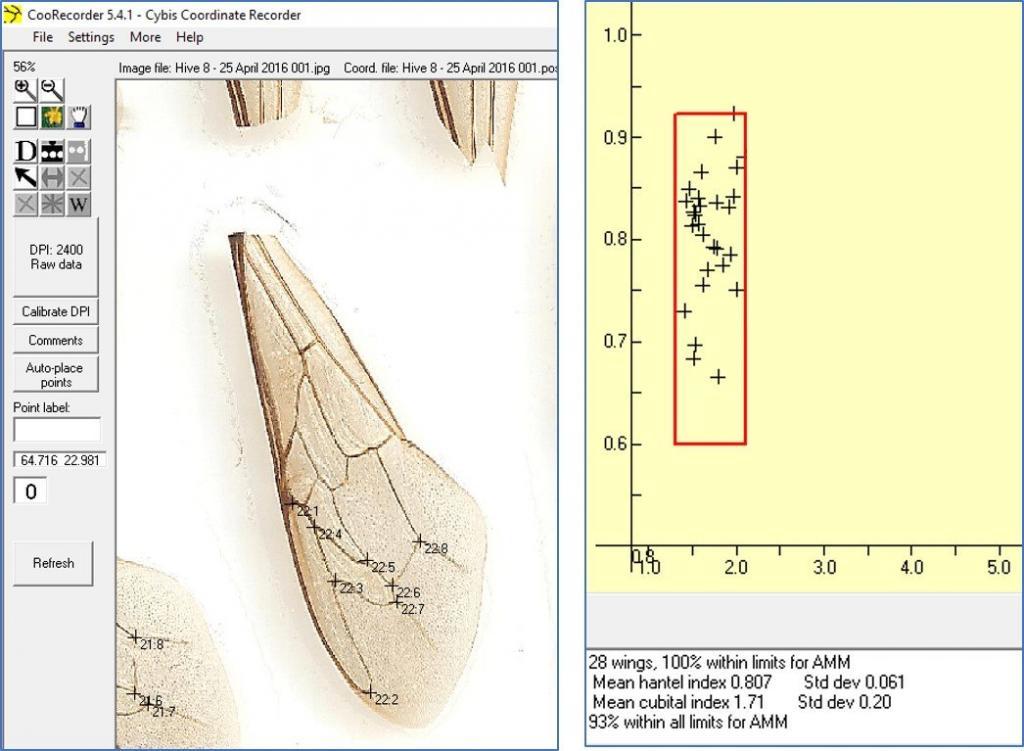 This will become a viable option in the future for a small number of breeders or groups, and will aim to conserve the gene pool for future generations.